I believe in

miracles

. I believe that Jesus died on the cross for

my sins

. I believe my faith makes me stronger, kinder, compassionate, humble, redeemed, forgiven- but it does not make me perfect.
I believe I am
broken

, & I'm ok with it because Jesus loves me anyways
. I believe
everything happens for a reason. I believe in

love at first sight

. I believe our past has the ability to shape our future, if we

learn the lessons

we are supposed to from our experiences. I believe I would be lost without

my

friends & family. I believe laughter

is the best medicine.

I believe a

good workout

is the perfect cure for a bad day.
I believe that our house is a
home
because of our
dogs
. I believe there is
therapy in blogging
. I believe in
KU

Football

.
I believe
blondes
do have mo
re fun
.
I believe
Barnes & Noble
is the best place to spend a Saturday afternoon. I believe in getting up
early
. I believe that
music is what feelings sound like
. I belive there is nothing better than a weekend at the
lake. I believe in

second chances

. I believe my husband is my better half. I believe a good book

allows me to escape reality for a while.
I
believe in
dreaming
.
I believe in myself

.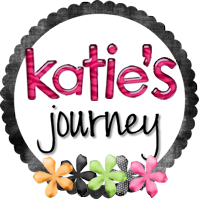 Check out Katie's blog more info on the 30 Day Blog Challenge! I am loving it!